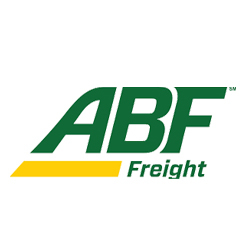 Class A CDL City Driver
Sorry, this job has expired.
Mansfield, OH
ABF Freight is looking for self-motivated, hard-working, and energetic Class A CDL City Drivers.

As a City Driver you will play a vital role in maintaining strong customer relationships. You'll use up-to-date technology to do your job effectively and efficiently.

We offer:
• Teamster Union Scale wages, which are greater than most other carriers. Overtime pay after 8 hours/day.
• Health and welfare benefits with no employee-paid premiums.
• Opportunity to contribute to a company-sponsored 401(k).
• Pension plan at no expense to you.
• 5 days of sick leave each January 1st. With the amount of personal days, sick leave, and paid holidays, you may qualify for up to 3 weeks of paid days off without using vacation.
• Life insurance that is provided through our multi-employer sponsored health and welfare fund.
• A profit sharing program with the option for you to purchase company stock through a stock purchase plan.
• Opportunity to be home more often.

• Minimum of 1 year tractor/trailer experience. If you have less than 1 year experience, you may be eligible for training.
• Must be at least 21 years old.
• Must have a class A CDL with doubles/triples, tanker, and HAZMAT endorsements is required.
• Must have a stable work record and strong work ethic.
• Must pass a DOT pre-employment drug screen and meet DOT medical requirements.
• Safe driving records (MVR as well as previous employers).

• Pick up and deliver cargo to and from various destinations, usually within proximity of our consolidation/distribution center.
• Load and unload trailers utilizing the same techniques, technology, and procedures as a dock worker.

This is your chance to start your career with the ABF Freight Team! Apply today.

We are an Equal Opportunity Employer M/F/Vet/Disability.




http://jobpostmedia.com/privacy-policy/

8668